Software Engineering Team Internship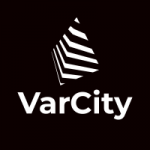 Website varcitynetwork VarCity
Be The One
VarCity is committed to change and stands against racism and systemic discrimination in our community. We are committed to the well-being, education and equality of every person, and are committed to continued action to drive societal and systematic change.
VarCity seeks an interns with experience in software design, coding and debugging. The interns will gain exciting real-world software engineering experience at a start-up company.
We frequently work in small teams to solve problems, explore new technologies, and learn from one another. The ideal interns for this environment will be enthusiastic, collaborative, team oriented, and enjoy sports.
Responsibilities:
Document and test new software applications
Assess new application ideas
Research competitor offerings
Develop applications (coding, programming)
Interview beta testers
Requirements:
Computer Science/Network Engineering, Engineering, or Mathematics major
Excellent analytical and mathematics skills
Ability to work in teams
Experience programming in C, C++, or Java, PHP, Ruby Rails, UX UI,
Benefits:
Practical experience with a wide variety of software engineering tasks
Collaborating hand-in-hand with skilled teams of software engineers
Shadowing, mentoring, and training opportunities with seasoned professionals
Opportunity to participate in networking events and company meetings
Flexible schedule for students
Contact us to apply and include:
* Cover Letter
* CV / Resume